More than 1,000 families have already trusted BlancaReal with their real estate purchases.
Over the years the company has adapted to the challenges of the sector, enriching its know-how and establishing many relationships with local public entities and professional technicians.
Today, all this allows us to offer a multitude of different services, which are customised and carried out internally by our company.
If you are looking for a legal, honest and welcoming real estate agency, you can rely on our team: the close treatment and our international atmosphere will make you feel at home.

Commitment
Our team is committed to find the ideal place according to your present needs and future plans.

Transparency
BlancaReal will advise you at every step of the sale, with the aim to give you a clear picture in the decision making process.

Respect
Our company takes care of the environment in which we operate as well as of its workers and customers' necessities.
BlancaReal wants to become a point of reference for the purchase and sale of luxury properties as well as the services dedicated to the companies relocation on the Costa del Sol. We want to give prestige back to the real estate sector through our special attention to the client, personalized services and care for the environment.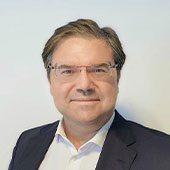 Owner and Managing director of BlancaReal, Xavier comes from a long family lineage of real estate professionals in Spain and in Belgium.
He attended the German School in Elviria before graduating in Philology and Economics in Belgium.
He has been living in Brussels and Barcelona before taking over the corporate HQ in Calahonda, Mijas.
Nature- & history-lover as well as Malaga-addict, he will enjoy showing you around the Costa del Sol in 6 languages, namely Spanish, English, Dutch, German, Italian & French. It's in his blood.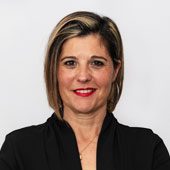 Elena was born in Bergamo and she has been living in the Costa del Sol for 5 years.
After becoming a waterpolo Olympic medalist and a mother to a lovely girl, she majored in technical architectural planning. This probably explains her passion for details when showing residential properties to the customers.
She is a very energetic and warm person, and has a long experience with BlancaReal. She's extremely talented in the whole purchase process and always finds the best solutions for all parties involved. She will attend you in Italian and Spanish.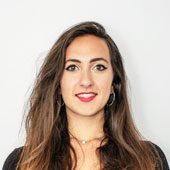 After her career in Rome and MBA in Salamanca, Cecilia moves to Malaga in 2019. 
She is the artistic soul of BlancaReal, which one can really appreciate when talking about music, dance and wine with her.
She was raised in the beautiful area of Tuscany; this explains that.
Despite her recent arrival in the company, she carries out the fascinating duty of asset and corporate sales. With great professionalism and attention to detail she shows the profitability of large investment opportunities, such as hotels, land and other premises to international investors and funds.
Her fluency in Italian, Spanish and English are astounding.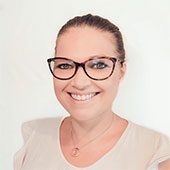 Maria has inherited the efficiency of her German mother and the warmth of her Italian father.
Customers are extremely happy to work with her in all matters relating to rentals and property management. No stone is left unturned.
Maria is also responsible that your investment is ensured a profitability by using all necessary means and showing a clear personalized dashboard.
As a perfectly organized woman, she knows the importance of managing the properties of our clients. She's always there for you in Spanish, Italian and German.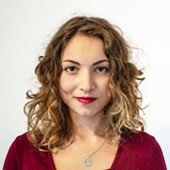 Ilaria is originally from Verona, which explains her passion for everything in which she puts her heart.
As a graduate in languages and postgraduate in digital marketing, she has the essential tasks of coordinating all digital marketing actions, as well as BlancaReal's external projects.
Ilaria belongs to the young members of BlancaReal, where she has proven to be a crucial asset thanks to her hard work. She is used to comply with strict deadlines in order to offer our properties under the best light.
In addition to be a sports lover, she excels in Spanish, Italian and English.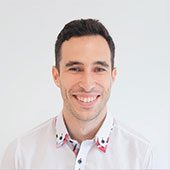 Carlos was born and raised in Malaga and attended the French international Lycée.
Since he perfectly knows the area – which he tours with his 600cc corporate motorbike – Carlos is the perfect person for showing your property to the buyers!
Thanks to highly professional tools and his passion for multimedia, he transforms photographic, 3D and drones shots into spectacular reports.
Despite his young age, Carlos is among the very first real estate drone pilots with a license in Spain. He's also in a continuous photo training programme to make the best out of your property on sale.
He can be contacted in Spanish, French and English.