More than 1,000 families have already trusted BlancaReal with their real estate purchases.
Over the years the company has adapted to the challenges of the sector, enriching its know-how and establishing many relationships with local public entities and professional technicians.
Today, all this allows us to offer a multitude of different services, which are customised and carried out internally by our company.
If you are looking for a legal, honest and welcoming real estate agency, you can rely on our team: the close treatment and our international atmosphere will make you feel at home.

Commitment
Our team is committed to find the ideal place according to your present needs and future plans.

Transparency
BlancaReal will advise you at every step of the sale, with the aim to give you a clear picture in the decision making process.

Respect
Our company takes care of the environment in which we operate as well as of its workers and customers' necessities.
BlancaReal wants to become a point of reference for the purchase and sale of luxury properties as well as the services dedicated to the companies relocation on the Costa del Sol. We want to give prestige back to the real estate sector through our special attention to the client, personalized services and care for the environment.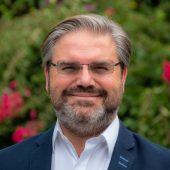 Owner and Managing director of BlancaReal, Xavier comes from a long family lineage of real estate professionals in Spain and in Belgium.
He attended the German School in Elviria before graduating in Philology and Economics in Belgium.
He has been living in Brussels and Barcelona before taking over the corporate HQ in Calahonda, Mijas.
Nature- & history-lover as well as Malaga-addict, he will enjoy showing you around the Costa del Sol in 6 languages, namely Spanish, English, Dutch, German, Italian & French. It's in his blood.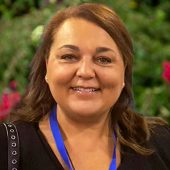 More malagueña than the sardine espeto, Maria is the visible face of our legal department.
Throughout her more than 20-year career, she has managed to constantly innovate, breaking down numerous walls that seemed insurmountable.
Maria has worked tirelessly in areas where the law was not developed. For example, her mastery of digital law is overwhelming.
Yet what her colleagues admire most about Maria is not the professional level: rarely in life do you come across people as culturally restless as she is.
With Maria, you can talk about almost any subject, and always with a tone of humour that those of us who share her daily life are very grateful for.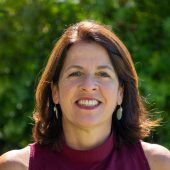 CHIEF ADMINISTRATIVE OFFICER
Natascha is the ultimate expression of multiculturalism: of Italian-German origin, she was born in Germany and grew up in Belgium.
She moved to Spain 20 years ago, bringing her welcoming and structured side with her, which has made her an excellent professional and a valuable partner.
After more than 3 decades in the world of multinationals, she decided to join BlancaReal, where she has proved to be an important presence on an organisational level.
Family, cooking, and walks in the open air are always in her daily life, and she loves to look for any excuse to party.
Natascha will communicate with you in German, French, Italian, English, and Spanish.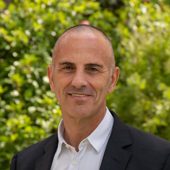 With over 25 years of experience in real estate and operations management, Cristian is one of the best professionals in Spain.
He knows everybody and everybody knows how good he is. Together with a younger team, he prepares B2B projects for corporate clients such as investment funds, pension funds, and other large investors.
Moreover, Cristian understands his client's needs and dreams. This is probably due to the fact that he's a terrific father of 3 wonderful children with whom he has a special relationship.
Also, you will find in Cristian a very spiritual and deep person, with an amazing listening capacity.
He attends all his clients in Spanish and French.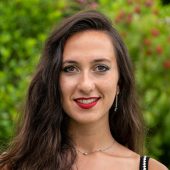 After her career in Rome and MBA in Salamanca, Cecilia moves to Malaga in 2019. 
She is the artistic soul of BlancaReal, which one can really appreciate when talking about music, dance and wine with her. She was raised in the beautiful area of Tuscany; this explains that.
She carries out the fascinating duty of asset and corporate sales. With great professionalism and attention to detail she shows the profitability of large investment opportunities, such as hotels, land and other premises to international investors and funds.
Her fluency in Italian, Spanish and English are astounding.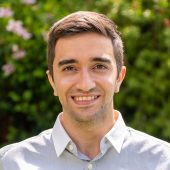 Sergio comes from the cold city of Valladolid, where you can't forget your jacket because, no matter when, you'll need it at night.
He has a very creative spirit and he is always thinking of new ideas to attack with in his marketing strategies.
He is self-taught, constantly learning, and attentive to trends. He has worked in communication and advertising agencies as well as freelance.
His hobbies include reading and writing. He loves to tell stories and it shows.
Sergio will attend to you in English and Spanish.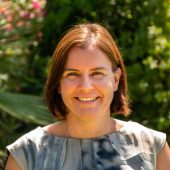 Born in Switzerland, Astrid has come to the Costa del Sol from Argentina bringing with her experience in successful companies in the hotel sector.
Her travelling spirit has led her to live in 7 different countries and discover 50 more on her travels around the world.
Thanks to these trips, conversations with her about wine, food, music, or history are really exciting.
Another of her great passions is teaching, which she has been able to exercise in one of the best universities in Argentina.
After a short professional break to take care of her two lovely children, our colleague arrives with her batteries recharged to bring us her balance and to assist you in English, German, French, and Spanish.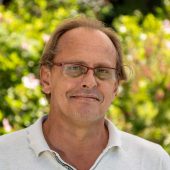 Originally from Vitoria, Estanislao has more than 20 years of experience in the real estate sector.
At BlancaReal he is in charge of securing land or luxury commercial properties. Thanks to his communication skills and a great ability to analyse the market, Estanislao manages to find unique opportunities.
Outside the office, he is passionate about reading, music and digital trends.
Perhaps this has something to do with the fact that he was one of the first digital marketing professionals in Spain, and he has always surrounded himself with young people who have helped him to recycle himself.
Estanislao will be happy to assist you in Spanish and English.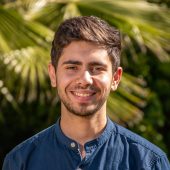 MULTIMEDIA MANAGER ASSISTANT
Cristóbal is a young marketing department promise.
At just 21 years old, he is a photographer and drone pilot.
He learns quickly from his mentor, Carlos, to whom he brings a fresh vision to his multimedia reportages.
Whenever he can, he explores a new route in the company of his friends and his irreplaceable motorbike.
He is also passionate about sports, including mountain biking and climbing.
His cheerfulness and typical Malaga friendliness will rub off on you from the first minute.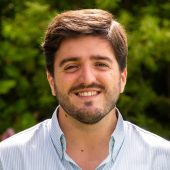 Luis was born in Málaga, Costa del Sol. Following his father's footsteps, he decides to graduate in Law at the University of Málaga. He completed his studies with a master's degree in Business Management and Legal Advice. After this, he decides to focus his career on real estate law.
Luis considers himself an ambitious person, with an immense desire to learn and grow professionally. His optimistic personality matches with his personal motto: "Always Above".
Music is, without a doubt, his greatest passion. As a singer, he appeared in several television programs in Spain. He is also fond of music production and graphic design. 
Luis will assist you in English and Spanish.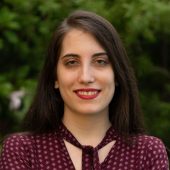 SEO & SOCIAL MEDIA MANAGER
Alba was born in Granada, the city of the Alhambra, the eighth wonder of the world.
Passionate about writing children's stories and science fiction from an early age, and with an imaginative soul praised by everyone, she decides to graduate in English Philology.
After living in Scotland studying at the prestigious University of Edinburgh, she chose to focus her professional career on the field of literature and content writing. 
Alba stands out for her great empathy and perseverance. Her hobbies are dancing and reading poetry. On top of that, she is truly a podcast addict. 
You can speak to her in Spanish and English.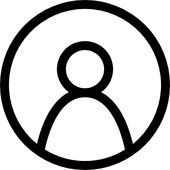 At BlancaReal we continue to grow, thanks to the effort and dedication of each and every one of our employees.
For this reason, we believe in people and in the values that unite us with our company philosophy.
If the BlancaReal world reflects your professional perspective and vision, we would love to receive your CV. And, this could be you!

We work with
the best associates